God our Creator does not speak to us directly, because it would be too difficult to bear for a man living in a sinful body. Remember that the Israelites asked Moses in the wilderness that God would not speak to them directly:
Exodus 20, 19:
And they said unto Moses, "Speak thou with us, and we will hear: but let not God speak with us, lest we die."
God has chosen to speak to us through people, through the prophets, and also through His Son Jesus Christ. We know that it is said:
Hebrews 1, 1-3:
1 God, who at sundry times and in divers manners spake in time past unto the fathers by the prophets, 2 Hath in these last days spoken unto us by his Son, whom he hath appointed heir of all things, by whom also he made the worlds; 3 Who being the brightness of his glory, and the express image of his person, and upholding all things by the word of his power, when he had by himself purged our sins, sat down on the right hand of the Majesty on high
Jesus did not write the Scriptures by Himself. He is the Living Word and He spoke, but His words were written down by His disciples. God still speaks to us today through these Scriptures.
You know that the Bible consists of the Old and New Testaments and you can easily find how many books it contains, I will not speak about it. I just wanted to emphasize that any book of the Bible cannot be underestimated or rejected, merely because we do not understand a certain place, whether it seems cruel to us or uninteresting, or impossible. If certain scriptures were included in the Bible by the work of Holy Spirit, it can not be said that some are more important than others, that some places must be accepted, and the others can be totaly ignored. God made the Bible very cohesive, and all the parts of this Book are closely related, one place explains another. One brother has wisely said that the Internet - the global computer network - is nothing compared to the Bible's wisdom network.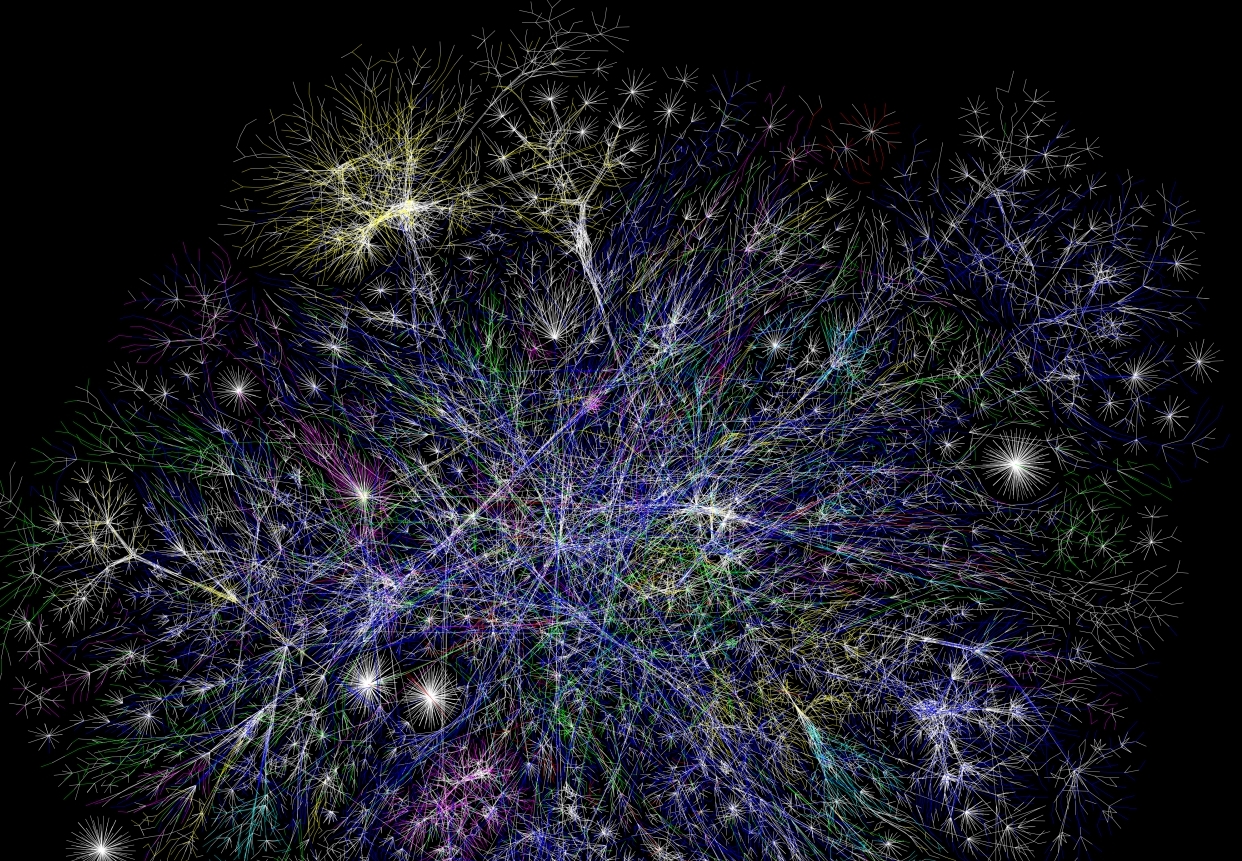 In this God Word's web, all words and sentences are combined into a perfect combination that gives not secular knowledge, but the knowledge of God and the right seeing of all things. The Bible book, which is usually read by Christians in Lithuania, I am referring to the Lithuanian translation from the King James Bible, has links where one line leads to another, related, explanatory or complementary line. This is very convenient, but it is not absolutely complete and does not mean that we have to rely solely on those references. It's just a waymark, and the Holy Spirit can lead you differentely, raise other lines and reveal new things. You cannot learn the Bible, and cannot have full knowledge. In spite of how much you read, it will never happen so that you could not find anything new, if you live a real life of God's child. Growth toward the Lord through the Word of God is the task given for the whole Christian life. That is why the apostle Paul said:
1 Corinthians 8, 2:
And if any man think that he knoweth any thing, he knoweth nothing yet as he ought to know.
By following Christ and reading His Word, the true image of God becomes more and more apparent to us. And you know this true God is not easy to accept, because you need to refuse a comfortable for your flesh, bodily way of thinking. It is written:
Isaiah 55, 7-11:
Let the wicked forsake his way, and the unrighteous man his thoughts: and let him return unto the LORD, and he will have mercy upon him; and to our God, for he will abundantly pardon. 8 For my thoughts are not your thoughts, neither are your ways my ways, saith the LORD. 9 For as the heavens are higher than the earth, so are my ways higher than your ways, and my thoughts than your thoughts. 10 For as the rain cometh down, and the snow from heaven, and returneth not thither, but watereth the earth, and maketh it bring forth and bud, that it may give seed to the sower, and bread to the eater: 11 So shall my word be that goeth forth out of my mouth: it shall not return unto me void, but it shall accomplish that which I please, and it shall prosper in the thing whereto I sent it.
God does not do anything in vain, and not accidentaly we have the Bible as we have. This is part of God's plan.
Without God's intervention, without the opening of the mind, the Bible indeed may look complicated and strange book. But it is not impossible task to understand the Bible, because God helps us here. You just need to want to understand and to ask. Jesus has said:
Luke 11, 9-13:
9 And I say unto you, Ask, and it shall be given you; seek, and ye shall find; knock, and it shall be opened unto you. 10 For every one that asketh receiveth; and he that seeketh findeth; and to him that knocketh it shall be opened. 11 If a son shall ask bread of any of you that is a father, will he give him a stone? or if he ask a fish, will he for a fish give him a serpent? 12 Or if he shall ask an egg, will he offer him a scorpion? 13 If ye then, being evil, know how to give good gifts unto your children: how much more shall your heavenly Father give the Holy Spirit to them that ask him?
If one aspires to the truth, asks and allows the Holy Spirit to act, everything gradually changes, and when such person grows up in the Word, then more and more truth becomes increasingly understood. As it is written:
John 8, 31-32:
31 Then said Jesus to those Jews which believed on him, If ye continue in my word, then are ye my disciples indeed; 32 And ye shall know the truth, and the truth shall make you free.
Fom the Holy Scriptures we know what freedom Jesus speaks here about: freedom from sin and from the slavery to the prince of the world. Therefore, Satan is so violently attacking the Bible and trying to confuse the human mind. He does not want us to be free and to understand the truth. Therefore, Jesus promised to send us a Teacher - the Holy Spirit, the Spirit of Truth:
John 14, 16-26:
And I will pray the Father, and he shall give you another Comforter, that he may abide with you for ever; 17 Even the Spirit of truth; whom the world cannot receive, because it seeth him not, neither knoweth him: but ye know him; for he dwelleth with you, and shall be in you. 18 I will not leave you comfortless: I will come to you. 19 Yet a little while, and the world seeth me no more; but ye see me: because I live, ye shall live also. 20 At that day ye shall know that I am in my Father, and ye in me, and I in you. 21 He that hath my commandments, and keepeth them, he it is that loveth me: and he that loveth me shall be loved of my Father, and I will love him, and will manifest myself to him. 22 Judas saith unto him, not Iscariot, Lord, how is it that thou wilt manifest thyself unto us, and not unto the world? 23 Jesus answered and said unto him, If a man love me, he will keep my words: and my Father will love him, and we will come unto him, and make our abode with him. 24 He that loveth me not keepeth not my sayings: and the word which ye hear is not mine, but the Father's which sent me. 25 These things have I spoken unto you, being yet present with you. 26 But the Comforter, which is the Holy Ghost, whom the Father will send in my name, he shall teach you all things, and bring all things to your remembrance, whatsoever I have said unto you.
Without the Holy Spirit, even if it is accepted that the Bible is true, one cannot have a correct understanding of it. The Spirit gives life, teaches love, encourages, gives a true perception of why such words are written and what they mean for us today, now and here. In other words, God opens the mind of a person to understand His Word.
It is written in the Bible that immediately after the resurrection Jesus has visited his disciples and taught them to understand the Scriptures and to see the prophecies that were written about Him in order to have a true unerstanding of all the events. We read about it in the Gospel according to Luke, when on the path to Emmaus two disciples meet Jesus and do not recognize Him, and they tell Him, why they are distressed and sorrowful, and that they do not understand all the events that have happened with the mighty in deed and word prophet Jesus.
Luke 24, 25-32:
25 Then he said unto them, O fools, and slow of heart to believe all that the prophets have spoken: 26 Ought not Christ to have suffered these things, and to enter into his glory? 27 And beginning at Moses and all the prophets, he expounded unto them in all the scriptures the things concerning himself. 28 And they drew nigh unto the village, whither they went: and he made as though he would have gone further. 29 But they constrained him, saying, Abide with us: for it is toward evening, and the day is far spent. And he went in to tarry with them. 30 And it came to pass, as he sat at meat with them, he took bread, and blessed it, and brake, and gave to them. 31 And their eyes were opened, and they knew him; and he vanished out of their sight. 32 And they said one to another, Did not our heart burn within us, while he talked with us by the way, and while he opened to us the scriptures?
It is written further that those disciples return immediately to the eleven and others who are together with them, and then Jesus again reveals Himself, eats with them, to convince them that He is not a ghost, and then again explains them the Scriptures:
Luke 24, 44-49:
44 And he said unto them, These are the words which I spake unto you, while I was yet with you, that all things must be fulfilled, which were written in the law of Moses, and in the prophets, and in the psalms, concerning me. 45 Then opened he their understanding, that they might understand the scriptures, 46 And said unto them, Thus it is written, and thus it behoved Christ to suffer, and to rise from the dead the third day: 47 And that repentance and remission of sins should be preached in his name among all nations, beginning at Jerusalem. 48 And ye are witnesses of these things. 49 And, behold, I send the promise of my Father upon you: but tarry ye in the city of Jerusalem, until ye be endued with power from on high.
Today the Lord uses the Scriptures to send fire to our hearts, to explain when we do not understand something and to heal us when we are disturbed and sad. Jesus acts in us through His Holy Spirit, and we are His witnesses even though we have not seen Jesus in His body. We communicate our faith and help others to understand the Scriptures.
There are things that are hard to understand in the Scriptures. The Apostle Peter has written about it:
2 Peter 3, 15-16:
15 And account that the longsuffering of our Lord is salvation; even as our beloved brother Paul also according to the wisdom given unto him hath written unto you; 16 As also in all his epistles, speaking in them of these things; in which are some things hard to be understood, which they that are unlearned and unstable wrest, as they do also the other scriptures, unto their own destruction.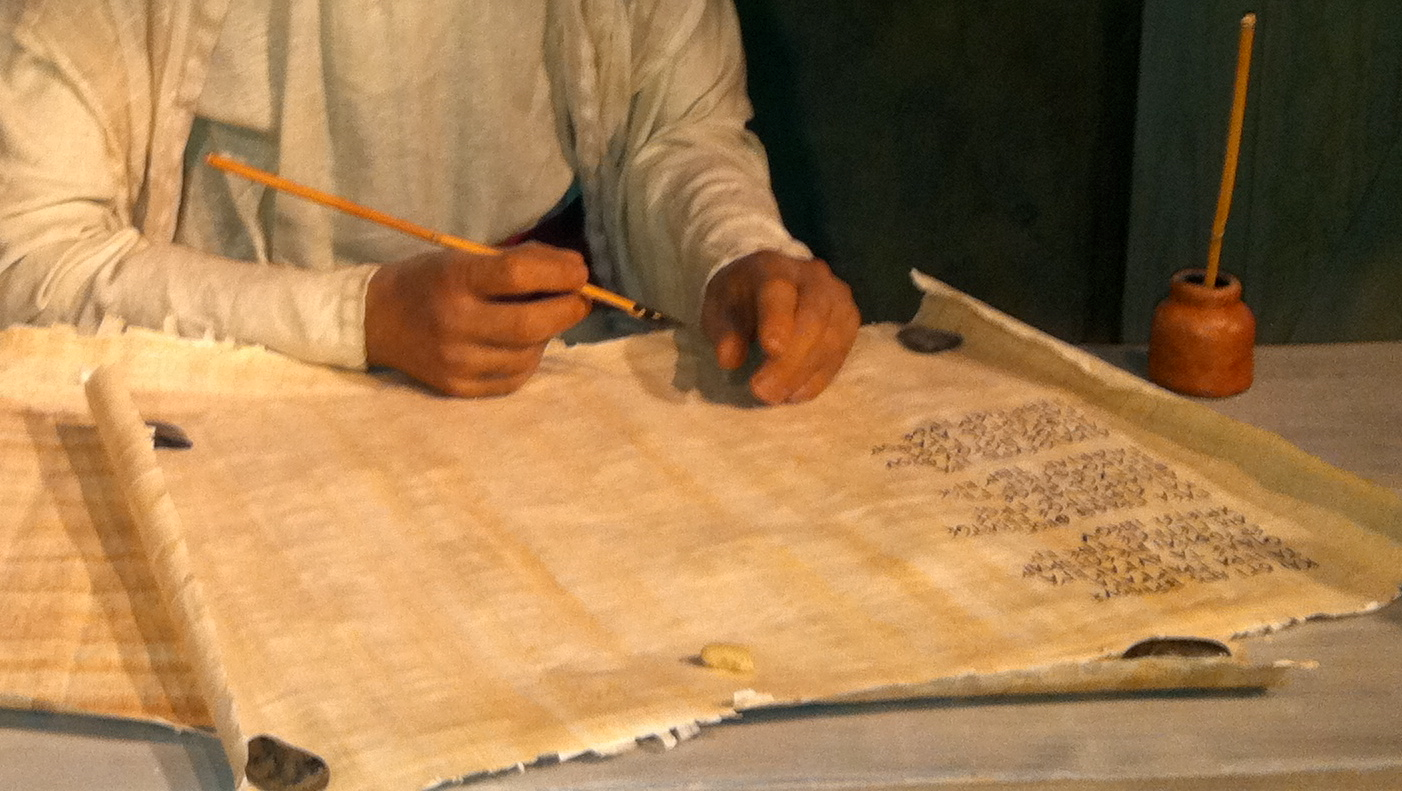 Holy Spirit helps us to understand what places in the Bible should be understood literally and what in the figurative meaning, and helps not to explain the Scriptures in the wrong way. We should learn to understand the Bible, but how and where we can learn this understanding? Does the Holy Spirit work in theological schools and seminaries, in prophetic schools, courses and seminars for which you need to pay money? We find out in the Bible, in Paul's letters, how the Holy Spirit works in the true Church of the Disciples of Jesus Christ - where two, three or more meet in the name of Jesus Christ. The teaching of the Church through the Word of God can take place through every brother or sister, according to their faith and understanding, through the gifts of the Holy Spirit, which God gives as He pleases.
Ephesians 4, 11-16:
11 And he gave some, apostles; and some, prophets; and some, evangelists; and some, pastors and teachers;12 For the perfecting of the saints, for the work of the ministry, for the edifying of the body of Christ: 13 Till we all come in the unity of the faith, and of the knowledge of the Son of God, unto a perfect man, unto the measure of the stature of the fulness of Christ: 14 That we henceforth be no more children, tossed to and fro, and carried about with every wind of doctrine, by the sleight of men, and cunning craftiness, whereby they lie in wait to deceive; 15 But speaking the truth in love, may grow up into him in all things, which is the head, even Christ: 16 From whom the whole body fitly joined together and compacted by that which every joint supplieth, according to the effectual working in the measure of every part, maketh increase of the body unto the edifying of itself in love.
The Lord wants everyone to know Him perfectly. There is not true that the meaning of the Scriptures would be opened only to the exclusive elite or the Holy Spirit would act only through the one who received the diploma. The Bible is our textbook, to be read and interpreted it in love, aspiring and growing in truth. The apostle Paul says:
1 Corinthians 14, 26:
How is it then, brethren? when ye come together, every one of you hath a psalm, hath a doctrine, hath a tongue, hath a revelation, hath an interpretation. Let all things be done unto edifying.
The first disciples had only the Old Testament at their meetings, and the stories about Jesus and what He taught were transmitted from lips to lips by His disciples. The Gospels were written quite early, a few decades after the death and resurrection of Jesus. I am sure this was done by God's will, as long as the disciples, who knew Jesus in the flesh and saw Him with their own eyes and heard His teachings directly were still alive, in order to minimize distortion, while the decaying heresies that Jesus and the apostles mentioned, and which grew rapidly expanded, were not yet dispersed. What caused these false teachings? These teachings spred because people began to interpret the Scriptures by themselves, without the guidance of the Holy Spirit. They invented their own teachings, using Scripture only to achieve their own goals and justify these teachings of their own. Where love ends and gaining of self-interest begins, the distortion of the Word of God begins also with the selection of certain parts, while maintaining what seems useful, adding a little bit more, trying to turn to one or the other direction. This has happened in the very beginning of Christianity, and is happening to this day, only now on a much broader scale than at the beginning. This was prophesied by Jesus himself and the apostles Peter and Paul, as is written in the Bible.
2Peter 2, 1-3:
1 But there were false prophets also among the people, even as there shall be false teachers among you, who privily shall bring in damnable heresies, even denying the Lord that bought them, and bring upon themselves swift destruction. 2 And many shall follow their pernicious ways; by reason of whom the way of truth shall be evil spoken of. 3 And through covetousness shall they with feigned words make merchandise of you: whose judgment now of a long time lingereth not, and their damnation slumbereth not.
2Timothy 3, 13-17:
13 But evil men and seducers shall wax worse and worse, deceiving, and being deceived. 14 But continue thou in the things which thou hast learned and hast been assured of, knowing of whom thou hast learned them; 15 And that from a child thou hast known the holy scriptures, which are able to make thee wise unto salvation through faith which is in Christ Jesus. 16 All scripture is given by inspiration of God, and is profitable for doctrine, for reproof, for correction, for instruction in righteousness: 17 That the man of God may be perfect, throughly furnished unto all good works.
All the Scriptures are profitable. The problems begin when not all the Bible is accepted, but only some places from it and some teaching is created basing on the places, which seem to be useful for such teachers. Nowadays it is so widespread and it is all so confused that Christianity itself is perceived in perverted ways, and indeed there are blasphemies against the path of truth and even against God, because people form the world who have listened to such"teachers" no longer have confidence in the Word of God that they have heard in some interpretations. Such confused people have no trust in Bible and even in God and say that it is impossible to find and understand the truth.
The apostle Paul in the second letter to Corinthians writes that "the letter killeth, but the spirit giveth life". When the Holy Spirit does not work, the words written in the Bible are not accepted as the ultimate truth, and even in those places from the Bible that is tried to follow, many things are often understood and interpreted to the people in the opposite way and this leads deeper to dead religion.
That is why we can hear like the priest teaches future Catholic religious scholars and other students that Adam and Eve have not realy lived, and there is no need to understand the narrative of the creation story in the Bible literaly, that this is only the parable, the story of some prelude of humanity and a conflict between God and mankind. But the words of Jesus that He is "the living bread which came down from heaven" are understood literaly in the teaching of Catholics, and this leads to a misleading teaching about the so-called blessed sacrament. This teaching says that after the catholic priest says some particular words over specialy baked small pieces of bread, Jesus Christ Himself is incarnated into these pieces of bread. When we consume such piece of bread (or God?) with certain prayer and ritual it makes us more holy. In fact, this is not a teaching of Jesus, it is not written anywhere in the Scripture. Only the breaking of bread amongst disciples of Jesus is mentioned, the only ritual that is left by Jesus, to remember Him constantly and to be strenghtened in the Christian narrow path. That is why the Catholics were prohibited from reading the Bible for many centuries, because, after reading it, inevitably many questions arise as to why such discrepancies exist between God's Word and Catholic teaching.
And this training of the Catholic organization confuses people's minds so that a young and seemingly educated priest says what he is sincerely thinking, but such an absurd statement, I quote literally: "Not in vain we call Christ the Word of God. Here we can expand our view and ask not only whether the Holy Scriptures are the Word of God but to look at the Christ himself, especially in the Eucharist, as the incarnate Word of God." If these theologian teachers would really recognize Christ as the incarnate Word of God, there could not be any thoughts of the so-called eucharist, about the conversion of bread to God, and salvation through the eating of that bread. For all scripture states that only through faith we can be saved and faith comes from hearing, and hearing from the word of God.
Romans 10, 17:
So then faith cometh by hearing, and hearing by the word of God.
And that Jesus has said:
Mathew 4, 4:
It is written, Man shall not live by bread alone, but by every word that proceedeth out of the mouth of God.
and:
John 6, 63:
It is the spirit that quickeneth; the flesh profiteth nothing: the words that I speak unto you, they are spirit, and they are life.
There are more places to cite, but words in the Bible are not considered as trusted by Catholic teaching, only those who are uesfull for this teaching. For example, in one lecture at the Vytautas Magnus University (I was watching the video on Youtube), the priest explains that "the flood occurred in the Bible world, not in our world. I do not say that there was no flood in our world ... maybe it was or maybe not; it's like this song" ... and he starts to sing old Lithuanian song "There was a pipe in Vilnius, maybe it was not. There was a pipe in Vilnius." How carelessly it is looked at such an essential thing, which, by the way, was believed by the apostles and Jesus Christ Himself. He warns us of His second coming:
Mato 24, 37-39:
37 But as the days of Noe were, so shall also the coming of the Son of man be. 38 For as in the days that were before the flood they were eating and drinking, marrying and giving in marriage, until the day that Noe entered into the ark, 39 And knew not until the flood came, and took them all away; so shall also the coming of the Son of man be.
Jesus Christ, being God, not simply believed, He knew everything what has happened from the beginning of the world. However, the priest explains that Jesus, who was raised by Mary, did not know everything in the same way as a modern man, he lived in the "Bible Cosmology", and we live in modern times, in the "modern Cosmology". It was hard for me to hear this "Christian" explanation about the Bible. By listening to such a teacher, one can conclude that if Jesus did not live in this cosmology and there was probably no flood, then the end of the world would probably not happen, too. Then you can live as you wish, because no one knows what has happened and what will happen. And then why do you read the Bible at all, if you do not believe it, even the words Jesus has said? And finally has Jesus really lived on Earth? Or maybe He does not exist? After all, we know about Him from the Bible...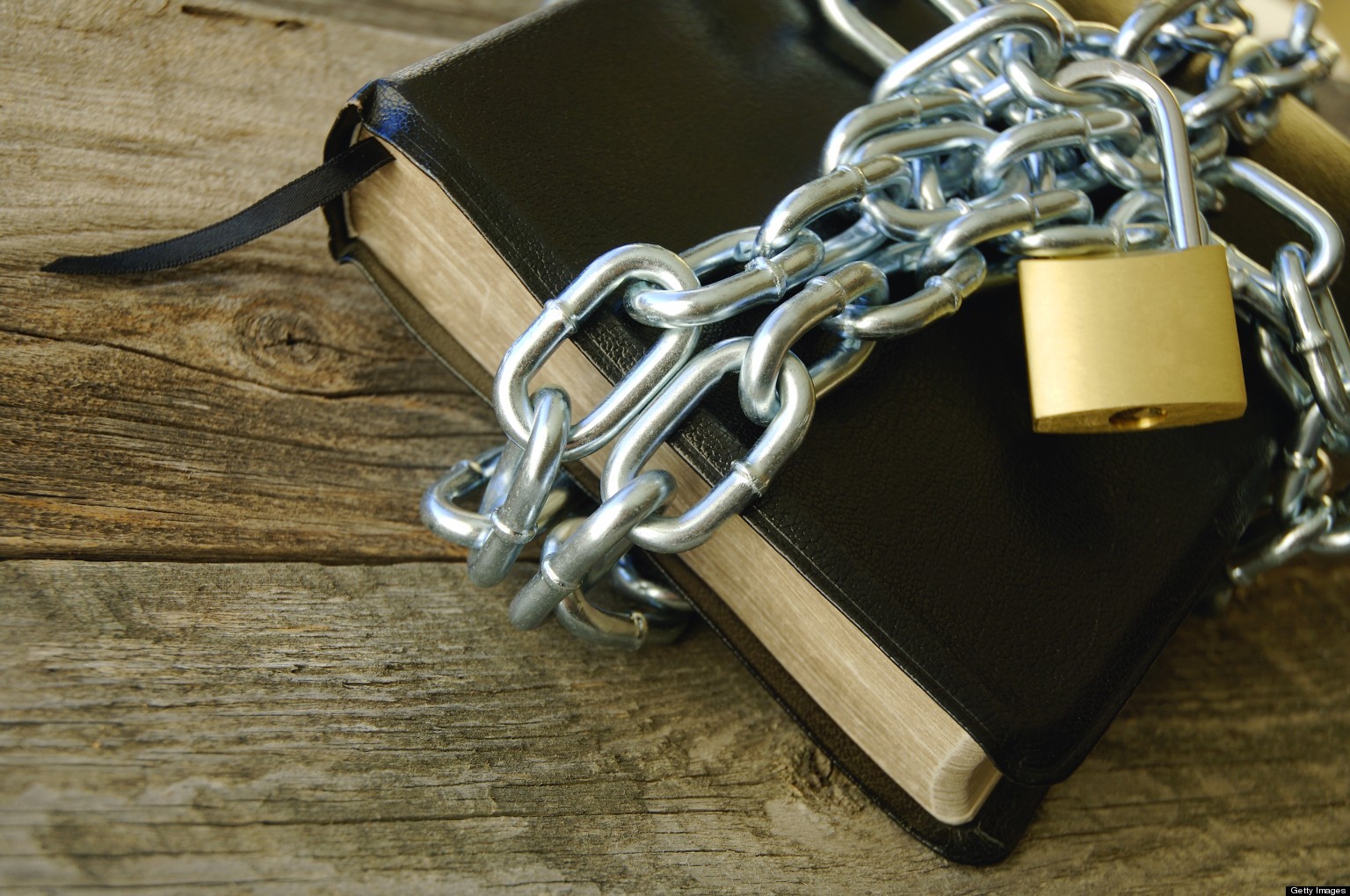 If someone does not want to believe in God, he or she founds many arguments. The same is with the Bible, people have many arguments here, but the true reason why people do not believe that the whole Bible is not infallible it is because the Bible is a very inconvenient book for a fleshly thinking person. As the Jews covered their ears and raised stones against speaking the word of God Stephen, Paul or even Jesus Himself, many also would not hear the Word of God, because it's not always gentle. The Lord says through the prophet Jeremiah:
Jeremiah 23, 29:
Is not my word like as a fire? saith the LORD; and like a hammer that breaketh the rock in pieces?
Apostle Paul compares the word of God with a sword:
Hebrews 4, 12-13:
12 For the word of God is quick, and powerful, and sharper than any twoedged sword, piercing even to the dividing asunder of soul and spirit, and of the joints and marrow, and is a discerner of the thoughts and intents of the heart. 13 Neither is there any creature that is not manifest in his sight: but all things are naked and opened unto the eyes of him with whom we have to do.
If you accept the Word of God as the truth and want to live according it, you will inevitably need to change the thoughts of your heart. This is a difficult process; our flesh is opposed to it. Apostle Paul says:
1 Corinthians 4, 5-6:
5 Therefore judge nothing before the time, until the Lord come, who both will bring to light the hidden things of darkness, and will make manifest the counsels of the hearts: and then shall every man have praise of God. 6 And these things, brethren, I have in a figure transferred to myself and to Apollos for your sakes; that ye might learn in us not to think of men above that which is written, that no one of you be puffed up for one against another.
It's a daily struggle, learning to control your thoughts and lust, your pride. It is possible with the help of the Holy Spirit, but first of all you should have a desire to go through this struggle.
To be continued in the next part

2013-12-27